Sketching, sculpture and sludge tanks: Frodsham Birder's Bill Morton on his artistic fascination with our local wildlife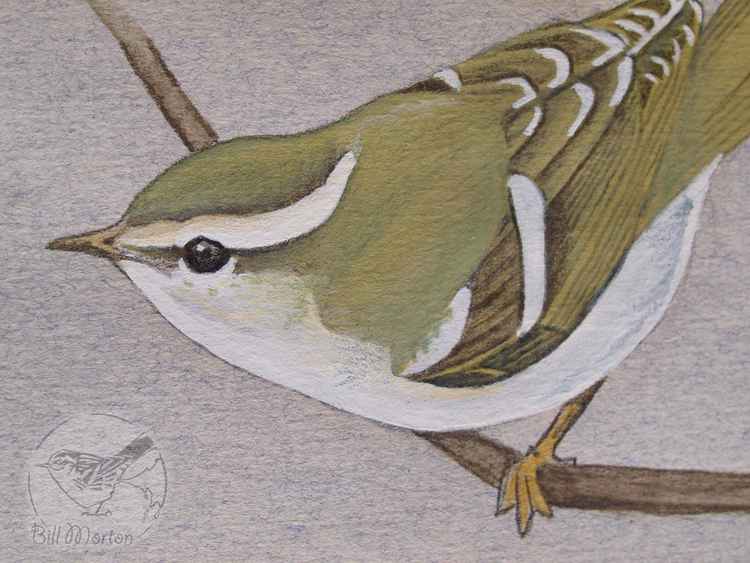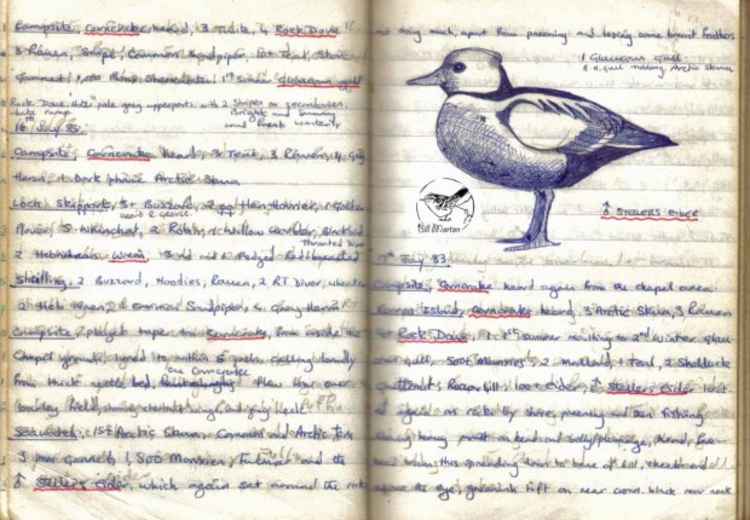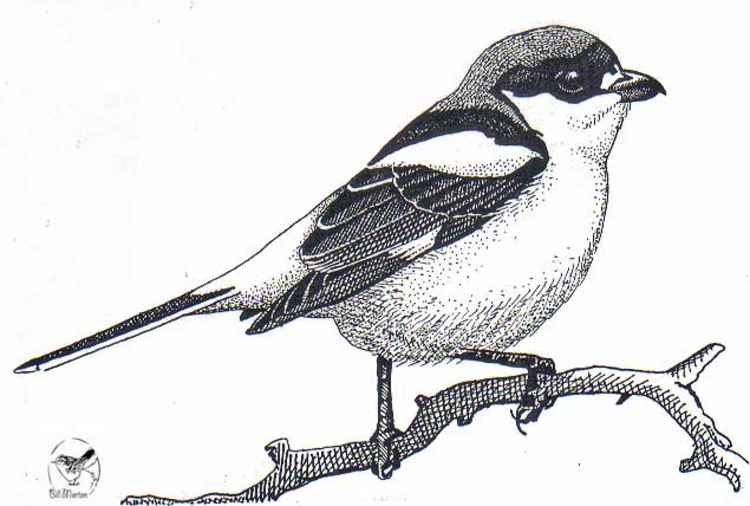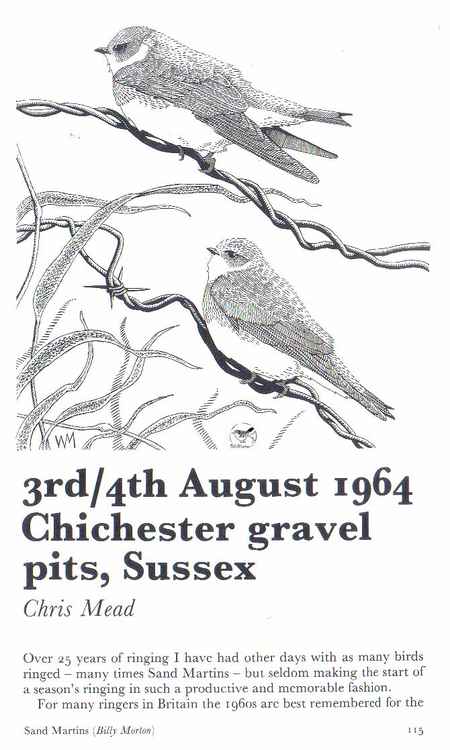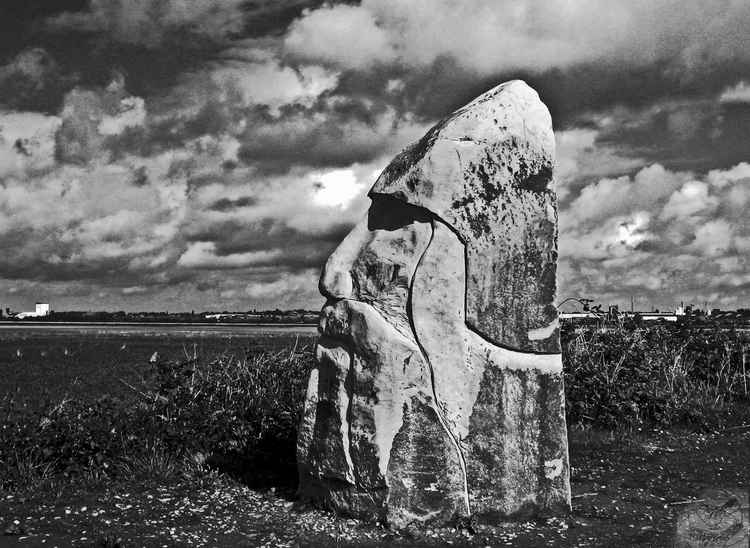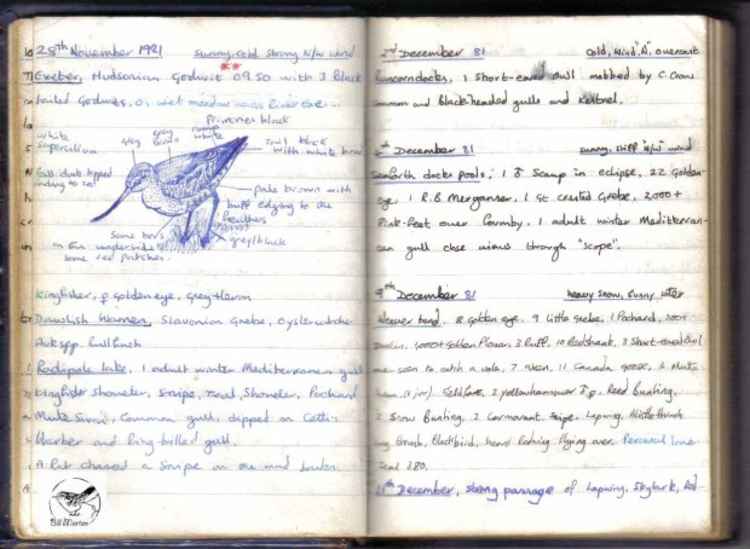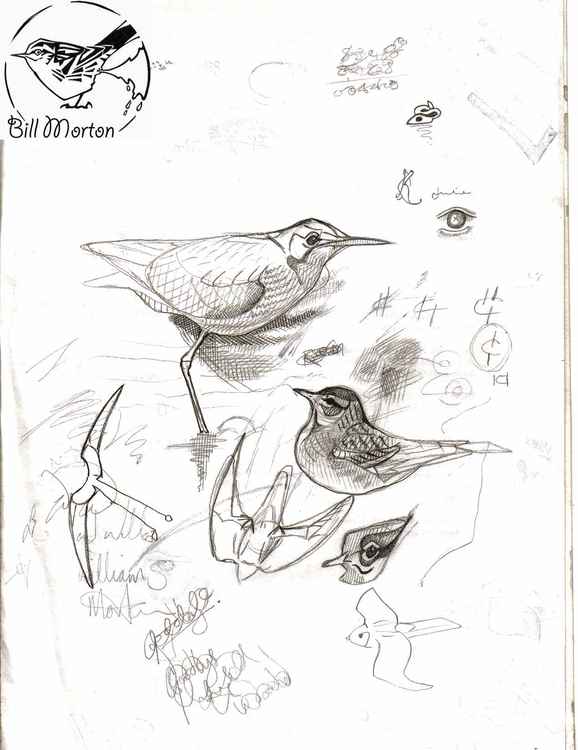 We're very lucky in Frodsham to be sitting right on the doorstep of the Marsh, whose rich and varied wildlife surges and recedes with the changing tides and seasons.
Frodsham Marsh has long been a source of inspiration for local artist, Bill Morton, who has been drawing its birds since childhood.
"It's something I've done from a very early age," Bill says. "I come from quite a big family and my dad used to read lots of books. When we had no paper to use, he'd rip out the back page of the book he was reading for us to draw on."
"I'm always doodling and writing on stuff. If there's a piece of white paper then it's not white for long!" he says.
"I have quite an active imagination so I never have a problem coming up with ideas."
"Growing up in a large family, we didn't have many resources to use or money to be thrown around. So, my mum used to take us out for nature walks on Frodsham Marsh.
"That was a great learning process. I developed a love for it on those walks with my mum and I think my artwork was inspired by that."
"I like the idea of the juxtaposition of wildlife and industry right on our doorstep."
"It feels like nature is trying to ward off industry, but at the same time, if it wasn't for that industry, and the Industrial Revolution, we wouldn't be here to enjoy it."
As a young boy trying to create a record of the birds that he saw on the Marsh, Bill could not rely on the phones and cameras that we now take for granted.
This motivated him to start keeping birding notebooks, where he could jot down details about the wildlife he spotted. He would also produce little biro or pencil sketches of the birds that interested him: intricate reminders of a day in the life of the Marsh.
Looking at Bill's work, it is hard to believe that he never received any formal art training, and that his delicately detailed drawings are instead the result of years and years of careful practice.
With its sensitive depiction of birds so lifelike they might suddenly flit off the page, it is little wonder that Bill's work has been used to illustrate several bird guides and reports.
Although drawing is Bill's favourite thing to do, his artistic talent stretch far beyond this single discipline. He is also a keen photographer, and is often out on the Marsh, capturing pictures of the rare birds he sees there with the help of a telescope and his phone camera.
A few years ago, he also worked with sculptor Angela Sidwell to produce a series of Anglo-Saxon and Viking figureheads along the banks of the River Mersey.
"It was an idea that I had in a supermarket," he tells me. "I was just buying some groceries and I suddenly thought that it would be a good idea to get some Easter Island figure heads on the river banks.
"The Mersey gets its name from a Saxon word, which means 'boundary'. This is because there used to be two kingdoms: north of the Mersey was part of the Danelands, ruled by the Vikings, and the south side was controlled by the Saxons."
Bill therefore helped to create these atmospheric sculptures, as a nod to the ancient peoples who once made their lives here.
While he works on his different art projects, Bill is also constantly updating his Frodsham Marsh Bird Blog, and posting photos of his birding walks on Twitter.
As part of this, anyone who spots an interesting or rare bird when out and about around Frodsham can contribute their photos to be included in Bill's online log.
"What I want to do is sell my fascination for the bird life on the River Mersey," he says. "All the wildlife that pictured on the blog, or on social media, is out there to be seen. I just want people to enjoy it!"
You can see more of Bill's beautiful artwork on his website, Hoodoocrow
To follow Frodsham's birdy goings-on, you can also take a look at his blog.