New Northwich plant could give job to hundreds of Frodsham residents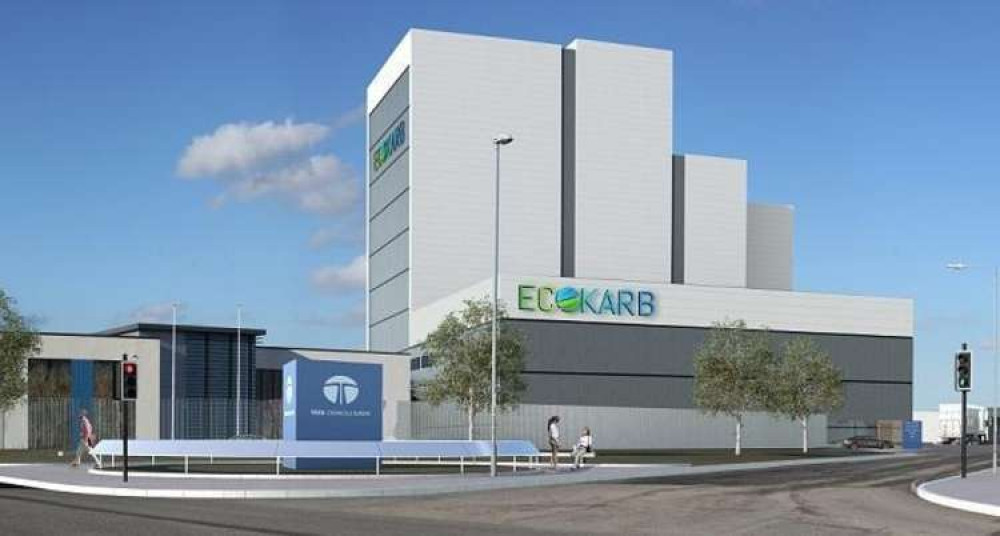 An artist's impression of the new plant which one councillor fears may cut an imposing figure for nearby houses.
PLANS to build a 'monster' sodium bicarbonate plant in Northwich with the lowest carbon footprint process of its kind anywhere in the world have been given the green light.
It will bring welcome manufacturing jobs to the people of Northwich, and those from Frodsham who make the ten mile commute.
Cheshire West and Chester's Planning Committee approved proposals by Tata Chemicals to flatten its existing Sodium Bicarbonate Plant (SBP) at Winnington Works, and build a new one on a different part of the site with double the manufacturing capacity, resulting in an extra 22 HGVs a day moving in and out of the area.
The sodium bicarbonate it produces is currently used by a range of industries, including pharmaceuticals, kidney dialysis, food, animal feed and flue gas treatment
The company claims that by working in concert with its recently approved carbon capture and utilisation facility, the new production process – which it has dubbed EcoKarb – will be the first of its kind produced using a net zero process and have the lowest carbon footprint on the global market.
The new building will be over 56m high and will take two years to build, with the existing plant and 13 other buildings then being bulldozed, which is also likely to take a further two years.
The planning committee was told the plans formed part of the wider redevelopment of the Winnington Works site and would also free up space for residential redevelopment.
But during the meeting, committee member Cllr Norman Wright raised concerns about the new building's scale and proximity to new homes, he said: "It seems very imposing where it's going.
"I know there's a lot of derelict buildings in the area but it does make them sites (seem) very small compared to what's proposed, is there no way we can ask them to reduce it? That is on a major road into Northwich."
He added: "There's about 1,200 houses built opposite and then you've got this monster proposed opposite their new houses?"
Officers said its size and location were dictated by the nature of the process.
The proposed location of the new plant is behind the company's offices on the corner of Winnington Lane and Winnington Avenue.
Weaver and Cuddington Conservative Cllr Charles Fifield said: "In principle, I welcome this on the basis that it's effectively using carbon capture and that's the type of technology we should welcome and embrace, but I do have some concerns with relation to vehicular movement.
"I am a bit concerned about HGV movement given the location."
Officers said the impact would be 'very small' and equate to 'a couple an hour'. No objections had been received to the application. The committee voted to approve with 10 in favour and one against.