Frodsham Downhill Run is back!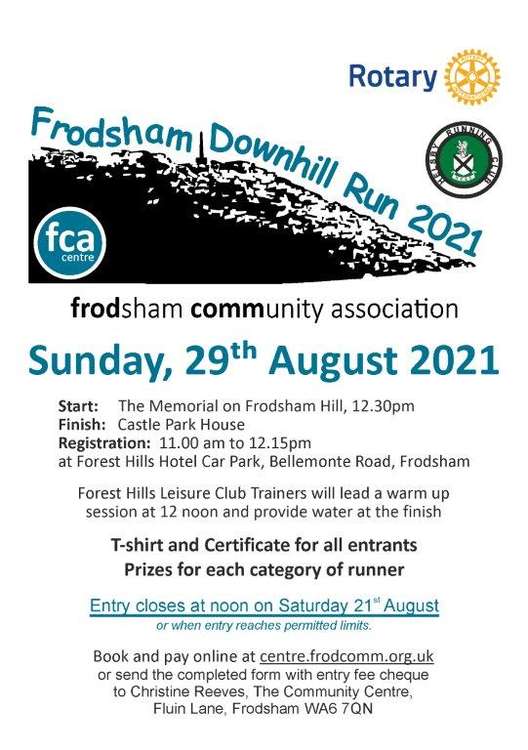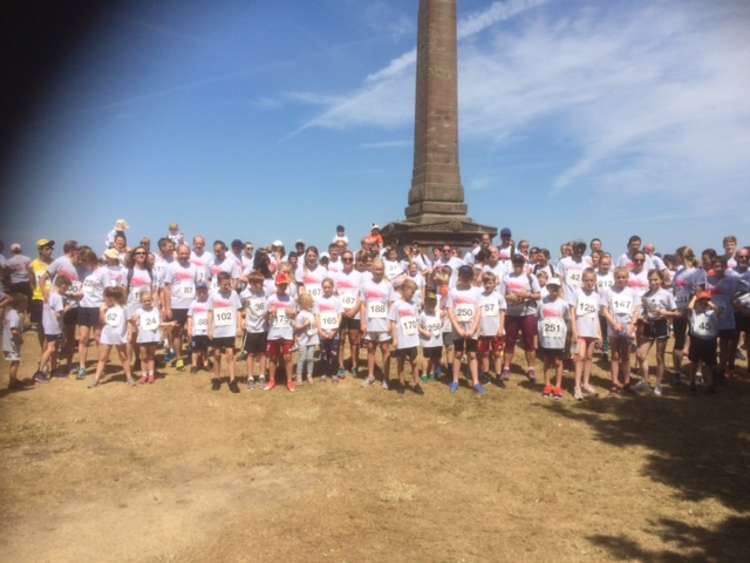 After an absence due to the Covid pandemic last year the annual Frodsham Downhill Run will again take place to coincide with the Frodsham's Festival in the Park on Sunday 29 August.
As usual the run will start at the Memorial on Frodsham Hill at 12.30pm and will finish in front of Castle Park House, a distance of approximately 1.3 miles.
All comers are welcome in this fun run, from under 11s to over 60s, and all runners will get a tee shirt. Prizes will be awarded to the first home in each category of runner.
You can reserve your place as a runner on-line at here or if you prefer, you can download the entry form as a pdf by clicking on the thumbnail image on the web page.
This document contains more information about the run and gives details of the conditions for entry.